Toilet Paper: 24 rolls
Animals: Dog, Hamster, 8 Freakishly Large Goldfish in 1 tank, and, like, 100 platy fish, 1 crotchety Platy Fish in another tank, a mouse. Now, 1,000 flies.
Well, Boyfriend released the flies. Though he rolled his eyes when I titled the entire event as 'Fly-pocalypse'. Alright, maybe it wasn't that bad. But at least two dozen flies made their escape. Thank goodness they're fruit flies. So, it's not as gross… Right? Maybe quarantine has started sinking in my brain, but they're not as much of a pest as I thought. Unless you have a glass of juice, then you're dodging those buggers like Neo from the Matrix.
The computer chair came as well. Thanks, Costco delivery. But that started this snowball of little problems I never had to think about. Like, how long does COVID 19 live on cardboard? (4-6 hours). How many people touched this box before it got to my place? (don't want to think about it). What is the statistical likelihood that it could have COVID 19? (not at all great at math).
So, I set up a quarantine on my side porch and I waited a day before opening the box. The reason I waited so long was because I fell asleep once the quarantine was lifted and then I had to work. Then there was this 2-hour stint where I got really obsessed with cleaning the house. THEN I opened the chair. And it was marvelous. Glorious, the best damn thing since pre-sliced cheese. The first day trying it out I had lumbar support and my back didn't hurt! Of course, saying my back hurting and lumbar support in relation to each other made me feel older than my 29 years. It has this nifty feature where it can lock backwards and I can take a nap while working.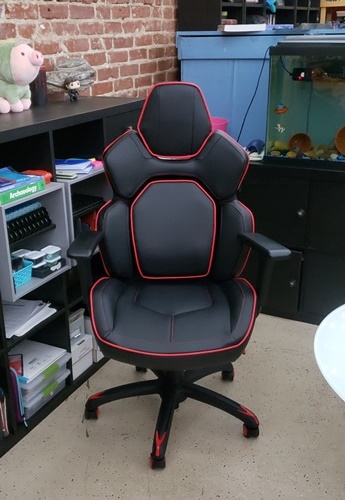 If my boss is reading this, I said CAN take a nap. I never took a nap. I stayed awake the entire time.
The chair let me deal with my job with more easily and with far less pain than I usually feel. Which is good because I've started taking notice of the Grieving Stages of Quarantine while at my Customer Service job.
Much like the normal Stages of Grief, Quarantine has a similar path. The first stage is panic. I'm buying 50 Costco jumbo packs of toilet paper because toilet paper is about to go extinct and I want to be warlord of the toilet paper. People can come crawling on their knees to me and I might deign to let them have the toilet paper… for a price. In the customer service industry, this is a quite aggressive time. People are making demands and accusing you of hoarding toilet paper in the back room.
The next stage, acceptance. Where people realize that while this is weird and surreal and bad, it's not as bad as they think. Now they want to return 48 of the 50 packages of toilet paper they bought. What were they thinking? We're in this together, we'll get through this. Oorah! In my job that translates more to the fact that everyone wants to chat with me. They know I understand and that makes us friends. They're polite, reasonable, understanding. Of course, I'm getting an onslaught of the same requests and that takes time. But if it takes me a while to get to them, they understand.
Then a week into Quarantine, it's like people lose their effing minds. They're pissed. At you. At me. At the cat down the street. If they have to look at their significant other across the house for another day there might actually be murder charges. Again, for me that's similar to what I call 'a honey badger trapped in a barrel' stage. Even though my customers purchased the barrel, got into it and nailed the lid closed from the inside. It's my fault for selling them the barrel in the first place. Of course, I'm talking in analogies because I'd like to keep my job.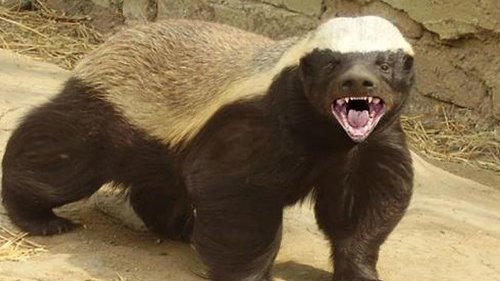 I get it, people are scared. This is like something out of a horror movie. Except worse, because there's no turning off the TV and going to bed. However, open a history book, read about ancient cultures. So many people have died due to war, pandemics and famine. It's horrible but this too shall pass.
But most of all, if you're dealing with a minimum wage employee and all they want to do is sell you the thing or do whatever they need to do to get to the next customer, try and be a little cordial. We are all in the same cruise ship and have similar fears, struggles and concerns.
Unless they're being rude. In that case, make them cry.