In the city of Long Beach, California, two things are certain. You won't be able to get into Costco and you won't be able to find toilet paper.
In a city filled with houses that have more illegal renovations and add-ons than I can count, and every square inch of these lower-income houses are packed with more people than intended, somehow after about three weeks of quarantine everyone apparently still has room to buy and store more toilet paper than they can use in a month.
I have questions.
Where did all the toilet paper go? Are people renting out storage facilities to store their booty? Are they lining their walls with tiny square sheets of toilet paper? Is there an entire field's worth of toilet paper somewhere stacked so high that you can make a corn-maze-like monstrosity out of it?
I figured after a week, two weeks tops, the toilet paper shortage would be a thing of the past. For Long Beach, it isn't. For Seal Beach, I was able to find some toilet paper, in fact I was able to find an entire shelf of toilet paper. Guess what? I bought one package. I didn't flip my biscuits and buy out the whole store.
A few days ago, I was able to answer one of my plethora of TP questions.
Driving for my weekly food stock up, I spotted an enterprising douche bag standing on a curb with a pallet of toilet paper. Generally, I'm all for the side hustle, but when supplies are scarce and poop is on the line, I don't appreciate watching a sketchy person huddled on a street corner like some sort of J.R.R. Tolkien Smeagol hawking overpriced TP.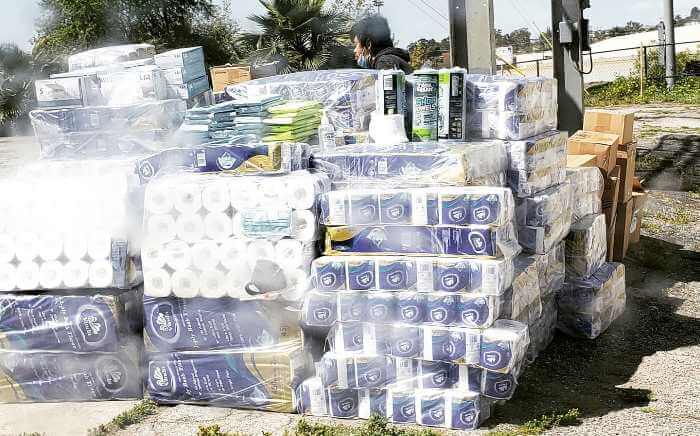 A week after that, I spotted a new person, but the entire franchise had upgraded. Instead of a stack of TP lining the sidewalk, there was a U Haul stuffed with the white-papery gold.
I never wanted to pull a Jack Sparrow more, but considering that every grocery store in Long Beach looks we had a zombie apocalypse, my patience for these shenanigans have run thin. And no one expected the shortages to last as long as they have. Even people who planned ahead might be seeing the end of their stash at this point. Well, people outside the city of Long Beach. Here they're making TP forts insides their homes out of it.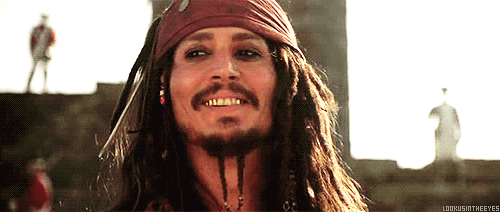 But at least there is light at the end of the pandemic tunnel. Numbers are still on the rise, but summer is coming and with that there's new hope that the hotter-weather states might be seeing some sort of reprieve. I just hope if we do get the hot weather reprieve, people don't forget that COVID 19 isn't really gone, just taking a break until winter.
Hang in there everyone! Stay safe and remember, while you haven't been able to go to the hair dressers in three weeks, no one else has either. You won't be judged, just drink more and read a book!